CONFIGURATION MANAGEMENT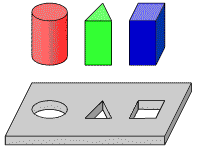 Configuration Management is the the most misunderstood and neglected areas of management. Of course it has more importance in some industries than others, the aircraft industry for example. Yet most firms could achieve worthwhile efficiencies if they had a system of configuration control.
So what is configuration control? Well in the aircraft industry it is knowing what components are fitted to which aircraft and which components have to be matched with other components of a predetermined specification. In your car it might be having a system to ensure you do not mix diesel with petrol. In a hospital it could be ensuring that blood test results reach the right patients. The whole concept is closely related to safety and quality, ensuring the right product is provided for its intended purpose.
Solution Management reads these principles across to manufacturing and service industries. Customers want and expect products that meet their need and work safely and effectively.
Contact for more information.