SUPPORT CHAIN MANAGEMENT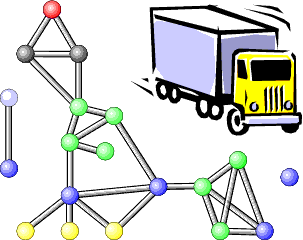 The traditional supply chain starts when the ore is mined from the ground and ends with the final disposal of the item. The lower the losses within the supply chain, the greater the potential competitive advantage.
For most organisations the scope of this supply chain is too large to contemplate but every improvement is worth having. Despite awareness of supply chains, most companies still find it difficult to identify those areas that can most profitably be improved. The solution may be to look at alternative types of 'supply' chain.
Solution Management looks across the whole organisation, and beyond, to identify and prioritise areas to be targeted. Solution Management does not confine itself to the movement of goods, as is often the result of such studies. Solution Management will look at the flow of information, the efficiency of the people, the effectiveness of management, the company structure and all those areas which can be changed for real, tangible benefit. Because we go beyond the traditional supply chains, we call what we do 'Support Chain Management'.
Contact for more information.