INFORMATION SYSTEMS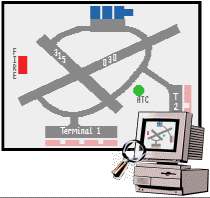 Computers can do anything. Possibly true, but are they the best tool for the job?
This small question is often overlooked and can lead to expensive systems that do not achieve the expected benefits. An independent analysis of the client's real needs can be undertaken by Solution Management. Surveys cover more than the physical hardware. Areas such as: benefits against cost, security, knowledge management, training, legacy systems, cultural impacts and change over arrangements.
Solution Management does not specialise in Information Technology hardware but can arrange for such services if required and can then manage the project to ensure its timely introduction.
Contact for more information.